Your independent music expert from Hamburg, Germany
Since 2006 I have been running an expert's office in Hamburg in the field of music and copyright infringements. Due to my many years of experience and special qualifications (historical and systematic musicologist and German studies specialist), I am one of the most sought-after forensic musicologists experts in the German-speaking world (Germany, Austria, Switzerland). I am also requested from other European countries such as Denmark, France, Italy, Liechtenstein or Romania.
As a music expert, I provide expert opinions on behalf of: Copyright chambers of German courts, high-ranking media law firms, music producers, record labels, music publishers, composers and musicians. I also take on small commissions.
You will receive qualified expert opinions from me that meet legal standards: systematic, well-founded, objective, comprehensible, confidential.
If you have any questions or suggestions, please contact me directly via email. I will be pleased to help you!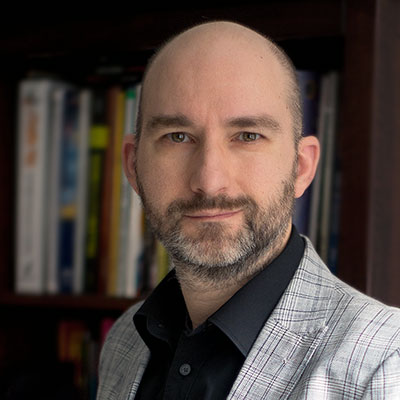 For example,
I clarify for you

:
Distinctions between adaptations, pastiches and cover versions
Examination of plagiarism, distance from the original in the case of soundalikes and plagiarisms
Sampling evidence (forensic sound analysis by computer)
Proof of performers in sound recordings (ancillary copyright)
Prerequisite checks of sound marks
Checking of jingles for copyright protection
Research and clarification of similarities in prior stock
Determination of value by means of value appraisals (records)
Services
- Legal clarification in the event of a dispute or preventively

:
Informal initial music law assessments
Short Expert opinions and music reports
Extensive musicological expert opinions
Counter-opinions
Party and private expert opinions
Expert court opinions
Descriptive work analyses and comparisons, optionally with score transcriptions
Sound analyses by using spectrograms
Production Supervising (legal assessment and, if necessary, proposals for modifications)
Telephone consultation (No legal advice)
Clients
(References)

:
Copyright chambers at German courts (Hamburg, Berlin, Munich, Stuttgart, Mannheim ...)
Leading media law companies
Renowned music producers
Record labels (major and independent e.g BMG, Universal Music, Sony ATV, Warner Chappell)
Large and small music publishers
Broadcasters (e.g. NDR, RTL, Netflix)
Well-known composers and performers
Producers of production music (e.g. advertising agencies, film productions)
Gladly also "small" musicians, authors, bands, music clubs etc.
Qualification:
Education - graduate in Historical and Systematic Musicology & in German studies.
(Master of Arts , University of Hamburg)
Extensive knowledge of repertoire - previous stock (from the fields of classical music, pop-rock, electronic music, functional music, folk music, ethnic music)
Music theory - well-founded analyses of works, music and text (lyrics)
Music psychology / music sociology - e.g. music perception and reception
Research techniques - e.g. public domain pre-collection, rights clearance
Forensic acoustics - sound technology and software analysis
Guitarist, composer, music teacher - practical understanding of creative processes
Songwriter, author - comprehensible and understandable presentation of complex issues
Freelancer - Economically independent and objective
Extract from the press review
Interview Funknet (NDR) 01.10.2019 on plagiarism (German, from ca. 00:24). Screenshot:


Funk.net from 01.10.2019 (weblink)
Interview for Politiken - Kultur (danish)
Colonial Plagiarism (from Boney M to Madonna)


Politiken vom 13.01.2021 (link to Pressreader)
Interview for DW Online
'Looted music': An issue that requires attention


DW 26.10.2020 (weblink)
Radio interview for swr3:
On the 7,4 $ Mio-Deal of "Blurred Lines". (German, 13/03/2015)